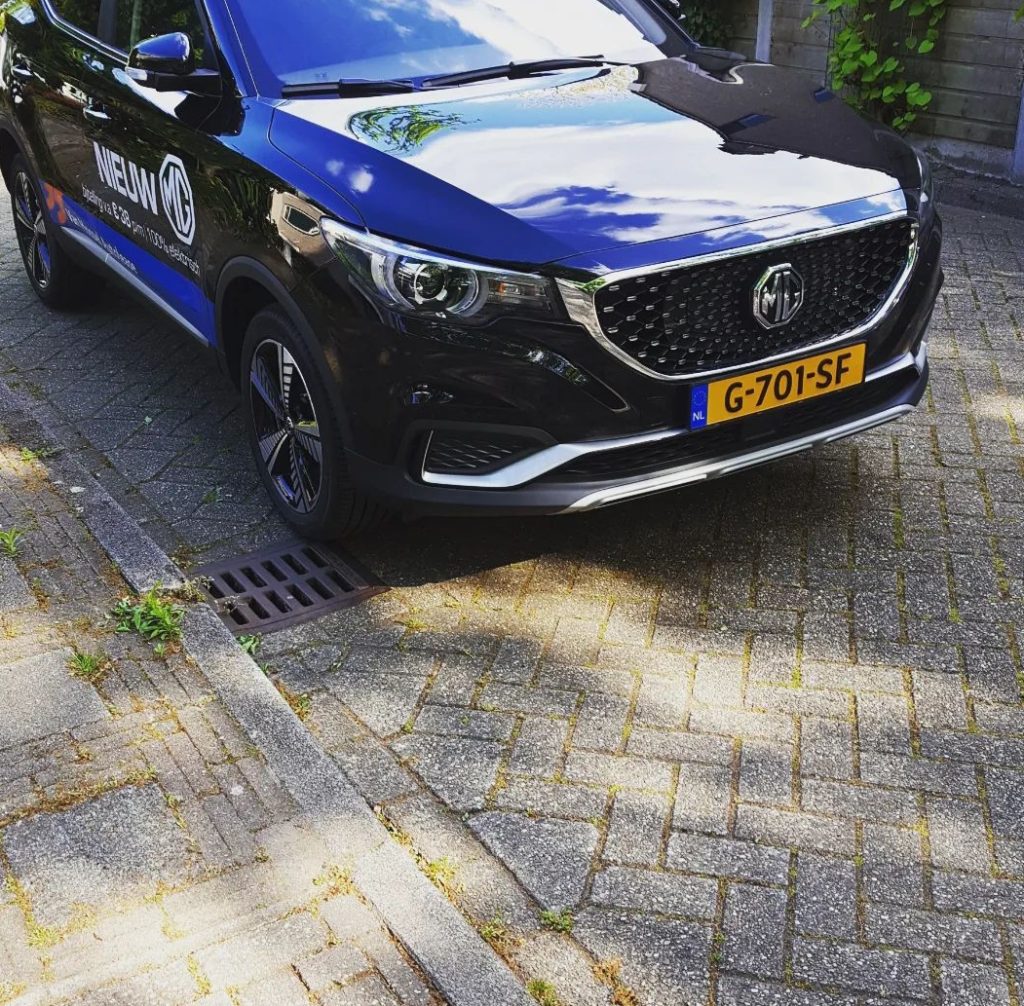 Introducing the  MG ZS EV – an electrifying marvel that has arrived in the scenic trails of Nepal to redefine the way we drive. Crafted with innovation and sustainability at its core, this electric SUV from Paramount Motors Pvt. Ltd. is set to revolutionize the Nepali automobile market.
The anticipation for this ground-breaking vehicle began months ago when pre-bookings were announced, and to everyone's delight, over 150 units were reserved within just a short three-month span. Now, after much eagerness, the wait is over as the MG ZS EV graces the roads of Nepal with its presence.
Embodying the perfect blend of style, sophistication, and eco-friendliness, the MG ZS EV is here to make a powerful statement. With its sleek design and dynamic lines, it effortlessly catches the eye and exudes an aura of modernity. But this beauty is not just skin-deep; it comes packed with cutting-edge technology and features that elevate the driving experience to new heights.
As an all-electric SUV, the MG ZS EV boasts an electric powertrain that delivers instant torque and a silent, smooth ride, reducing our carbon footprint and contributing to a cleaner, greener future. Say goodbye to conventional fueling stations as this vehicle can be charged at home or through public charging points, making it incredibly convenient and cost-effective.
Inside the MG ZS EV, you'll be greeted by a spacious, comfortable cabin that is thoughtfully designed to cater to your every need. The plush seats, premium materials, and advanced infotainment system create a sense of luxury, ensuring that every journey is an enjoyable one.
Safety has been given utmost priority, as the MG ZS EV comes equipped with state-of-the-art safety features, providing peace of mind to both the driver and passengers. From advanced driver-assistance systems to a robust body structure, the vehicle is engineered to protect and secure.
Paramount Motors Pvt. Ltd. has already delivered 40 units of the MG ZS EV to delighted customers, who have now embraced the future of motoring. As more and more of these electric wonders hit the roads, they'll not only transform the way we drive but also set a positive example for sustainable mobility.
With the MG ZS EV, Nepal embraces an electric revolution, and together, we embark on a journey towards a cleaner, greener, and more exhilarating future. It's time to experience the joy of driving, guilt-free, and with a conscious commitment to preserving the beauty of our beloved nation.
Behold the MG ZS EV, a true powerhouse of electric mobility, ready to electrify your driving experience like never before. With a commanding 110kW of power and a staggering 350 Nm of maximum torque, this eco-warrior SUV surges ahead with unwavering confidence, leaving conventional combustion engines trailing in its wake.
A standout feature of the MG ZS EV is its impressive lithium-ion battery, which is not only environmentally conscious but also incredibly efficient. Charging up to 80 percent in just 30 minutes, it's a game-changer for those who crave the freedom of long drives without compromising on sustainability. Say goodbye to range anxiety, as a single charge grants you the power to conquer up to an astounding 428 km of pure, emission-free adventure.
Concerned about battery life and longevity? Worry not! MG's commitment to quality is evident in the solid 8-year or 1,80,000 km warranty on the battery, ensuring peace of mind and confidence in the journey ahead.
Safety is paramount, and the MG ZS EV embraces this with a six-airbag system, cocooning you and your passengers in a protective embrace. Travel with the assurance that every measure has been taken to safeguard your well-being on the roads.
Inside this electric wonder, a world of luxury and comfort awaits. The premium oversized sunroof brings nature's beauty within reach, filling the cabin with natural light and making every drive a scenic delight. Settle into the electric seat, adjust it to your heart's content, and relish the tranquility of a silent ride.
Diversity in driving is key, and the MG ZS EV understands this better than most. With three distinct driving modes – Eco, Normal, and Sport – it offers the flexibility to tailor your driving experience to your mood and needs. Cruise in Eco mode for a leisurely, energy-efficient drive, switch to Normal mode for a balanced performance, or engage Sport mode for a thrilling, adrenaline-pumping escapade.
But that's not all – the MG ZS EV goes beyond expectations with three steering modes – Urban, Normal, and Dynamic – ensuring a nimble and adaptive driving experience that suits your preference and environment.
In essence, the MG ZS EV is more than just a vehicle; it's an embodiment of sustainable engineering, cutting-edge technology, and sheer driving pleasure. Join the electric revolution, embrace a greener future, and revel in the joy of driving like never before with the MG ZS EV. It's time to embark on a new era of motoring, one that is powered by innovation and guided by a commitment to a cleaner, brighter tomorrow.
Price of MG ZS EV in Nepal
The MG ZS EV is available in Nepal at a competitive price point. As of 2023, the starting price for the MG ZS EV base variant is Rs. 48,49,000/-, making it an attractive option for environmentally conscious consumers seeking a value-for-money electric vehicle.
Price of MG ZS EV in Nepal
| | |
| --- | --- |
| Variants | Price in Nepal |
| Comfort | Rs. 48,49,000/- |
| Delux | Rs. 52,49,000/- |
| Long Range | Rs. 81,99,000/- |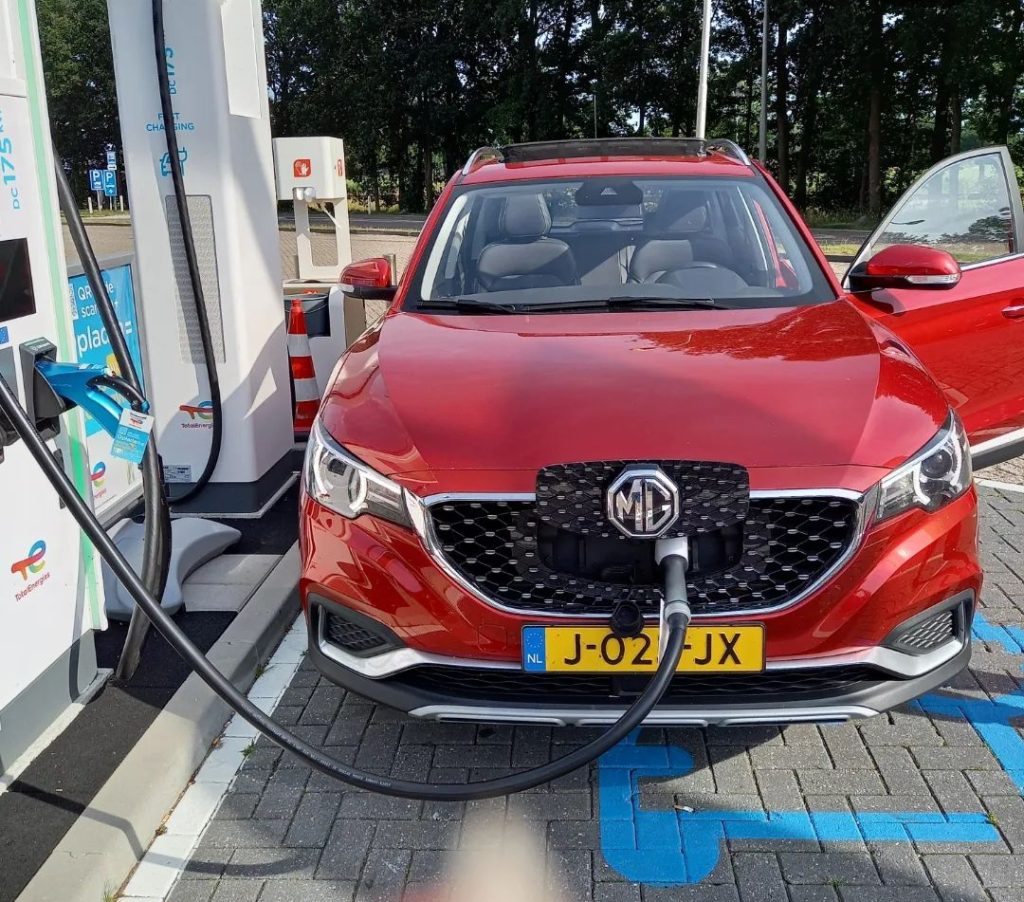 Step inside the captivating world of the MG ZS EV, where cutting-edge technology meets timeless elegance. The interior is adorned with a grand 10.1-inch touchscreen infotainment system, a true centerpiece that effortlessly connects you with your digital realm. Seamlessly supporting Apple CarPlay and Android Auto, this marvel brings your favorite apps and entertainment to life, ensuring a delightful journey every time.
Embracing convenience as its mantra, the MG ZS EV offers a plethora of thoughtful features. Stay connected on the go with Bluetooth functionality, while the rearview camera provides a clear view of what lies behind, making parking and maneuvering a breeze.
The elegance of the cabin is amplified by the exquisite matte black finish, accompanied by tasteful silver touches gracing the dash, door-pads, and other elements. Every detail has been meticulously crafted to create an atmosphere of refinement and sophistication, making you feel right at home.
Motor:

Permanent Magnet Synchronous Motor (PMSM)

99kW (Standard)

115kW (Long Range)

Dimension:

4323 x 1809 x 1649 mm

Wheelbase:

2581 mm

Max Power:

134 PS (Standard)

156 PS (Long Range)

Max Torque:

280 Nm

Transmission:

Automatic

Drive Type:

FWD

Top Speed:

155 Kmph

Battery Capacity:

51 kWh (Standard)

72.6 kWh (Long Range)

Range: 

320 Km (Standard)

440 Km (Long Range)

Charging Time:

10.5 hours with an 11 kW Charger

Front Tyre:

215/55 R17 – Disc

Rear Tyre:

215/55 R17 – Disc

Tubeless Tyres:

Yes

Safety System:

Airbags, ABS, ESC, HAC

Suspension Setup:

McPherson Strut and Variable Cross-Section Torsion Beam

Seating:

5-Seater

Storage Capacity:

470 liters (extendable up to 1100 liters)

Ground Clearance:

175 mm

Kerb Weight:

1620 kg

Colors:

White, Black, Blue, Silver, and Red
Advantages of Owning an MG ZS EV
Owning an MG ZS EV comes with several advantages:
Environmentally Friendly: As an all-electric vehicle, the ZS EV produces zero tailpipe emissions, contributing to a cleaner and greener environment.]

Cost Savings: Electric vehicles are generally more cost-efficient to operate and maintain than their traditional counterparts, saving owners on fuel and maintenance expenses.

Government Incentives: In many countries, including Nepal, there are incentives and subsidies available for purchasing electric vehicles, making the ZS EV an economically attractive option.

 

Technological Advancements: The MG ZS EV is packed with advanced technologies, providing a futuristic and connected driving experience.

Silent Operation: Electric vehicles run quietly, reducing noise pollution in urban areas and providing a serene driving experience.
The MG ZS EV is a compelling option for those seeking an electric vehicle in Nepal. With its attractive price, impressive specifications, and eco-friendly features, it represents a step towards a sustainable and cleaner future of transportation. Embracing the MG ZS EV means not only owning a stylish and modern SUV but also contributing to a greener planet.
Is the MG ZS EV suitable for long-distance travel?

Yes, the MG ZS EV offers an impressive range that makes it suitable for long-distance travel.

What is the charging time for the MG ZS EV?

The charging time may vary depending on the charger used, but it typically takes around 6 to 8 hours for a full charge.

Does the MG ZS EV come with a warranty?

Yes, MG Motor provides a warranty for the ZS EV to ensure peace of mind for buyers.

Can I install a home charging station for the MG ZS EV?

Yes, it is possible to install a home charging station for convenient charging at home.

Are there any government incentives for purchasing the MG ZS EV in Nepal?

Yes, the Nepali government offers incentives and subsidies for electric vehicle purchases, making the MG ZS EV more affordable.