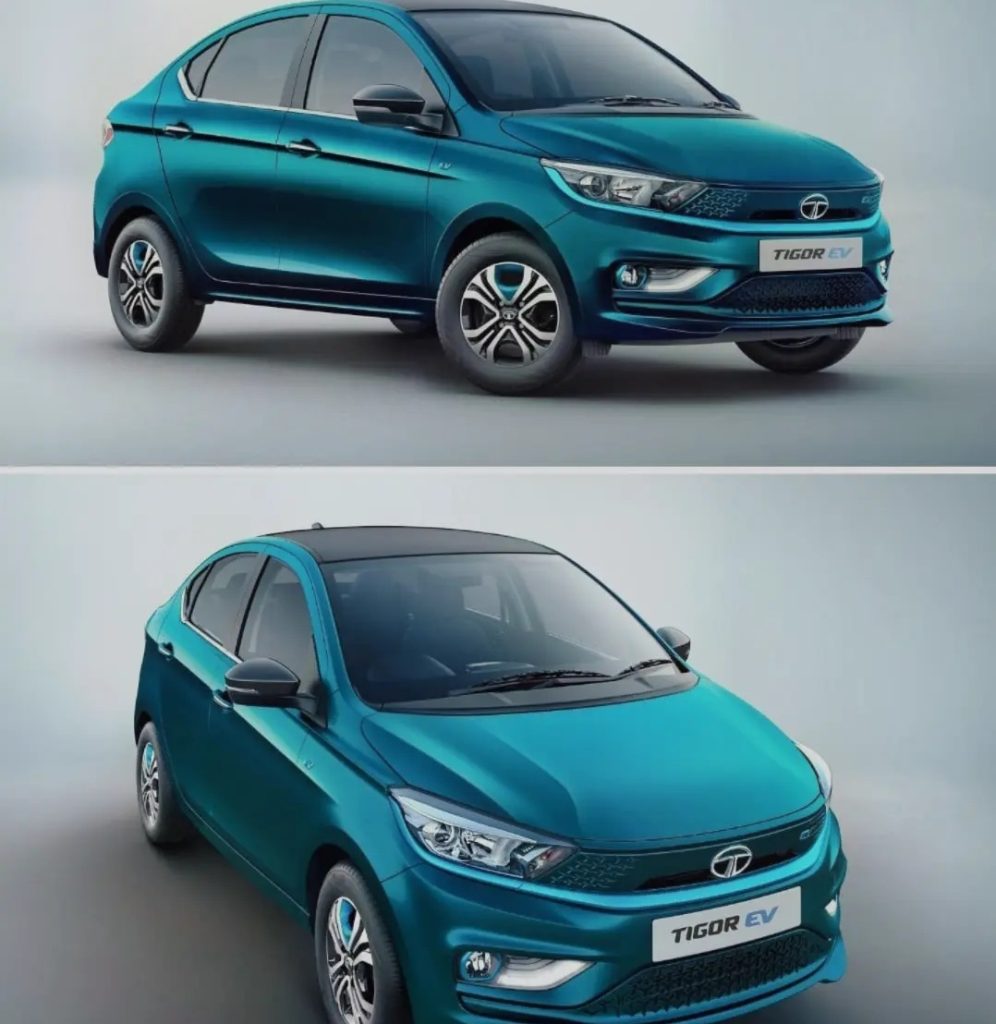 Tata Tigor EV Price In Nepal
Tata Motors has taken a significant step towards a greener and safer future as their highly anticipated electric vehicle, the Tigor EV, makes its official debut in Nepal. The compact sedan, now available in the Nepali market through the trusted distributor Sipradi Trading, has garnered much attention for its impressive performance and eco-friendly features.
Adding to the excitement, the Tigor EV has achieved a remarkable milestone by securing a prestigious four-star rating in the stringent Global NCAP Safety Test. This accolade serves as a testament to Tata Motors' unwavering commitment to ensuring the utmost safety and protection for its valued customers.
Having already created a buzz in the Indian market with bookings opening four months ago, the Tigor EV's arrival in Nepal marks a momentous occasion for environmentally conscious individuals seeking a stylish and reliable electric vehicle. As we embrace this new era of sustainable mobility, Tata Motors continues to lead the way with cutting-edge technology and innovation.
Also Read: MG ZS EV Price in Nepal 2023| Full Specs, Colors, Variants
Tata Tigor EV Specifications
Capacity, Cylinders 306* KM (ARAI)
Max power: PS@RPM 74.4 PS
Max torque: Nm@RPM 170 Nm
Drive Modes Drive & Sports
Transmission Type Automatic
Length x Width x Height (mm) 3993x1677x1532
Ground Clearance (mm) – unladen 172 MM
Boot space (litres) 316 L
Turning circle Radius (m) 5.1 M
Front Independent McPherson Strut with Coil Spring
Rear Twist beam with Dual path Strut
Type Steel Wheels / Alloy Wheels
Tata Tigor EV Price in Nepal
Tata Motors has introduced the Tigor EV model to the Nepali market with three exciting variants: XE, XM, and XZ Plus. This versatile electric vehicle offers customers a range of options to suit their preferences and needs. Adding to the appeal, the Tigor EV is available in two captivating color options, allowing buyers to express their individual style.
Now, let's delve into the pricing details of these remarkable variants. The base model, XE, comes at an attractive price of NPR 29.99 Lakh in Nepali market, presenting an excellent entry point for those seeking an economical yet eco-friendly driving experience. The XM variant, offering additional features and amenities, is priced at NPR 31.49 Lakh, making it an enticing option for those seeking a bit more sophistication.
For customers seeking the epitome of luxury and cutting-edge technology, Tata Motors presents the XZ Plus variant. Priced at NPR 32.99 Lakh, this top-tier option offers an array of premium features to elevate the driving experience to new heights. Furthermore, for those with a taste for style, the XZ Plus variant is also available in dual-tone options, adding an extra touch of elegance and exclusivity.
With these attractive pricing options and a range of features across the variants, the Tigor EV becomes an irresistible choice for environmentally conscious drivers in Nepal. Tata Motors' commitment to delivering top-notch electric vehicles at competitive prices reinforces their position as a leading player in the sustainable mobility space.
As the Nepali market embraces the Tigor EV in its various avatars, individuals can now embark on a journey of eco-friendly and luxurious driving, contributing to a cleaner and greener tomorrow.
| | | |
| --- | --- | --- |
| Tata Tigor EV Variants | Power | Tata Tigor EV Price in Nepal |
| XE | 26kWh Electric | Rs. 29,99,000 |
| XM | 26kWh Electric | Rs. 31,49,000 |
| XZ+ | 26kWh Electric | Rs. 32,99,000 |
| XZ+ DT | 26kWh Electric | Rs. 33,49,000 |
The new electric Tigor is a marvel of modern engineering, built on the advanced Ziptron technology that sets new standards in the electric vehicle industry. Beneath its sleek exterior lies a potent 26-kilowatt lithium-ion battery with an impressive IP67 rating, ensuring resilience against water and dust. This cutting-edge battery works harmoniously with an electric motor, generating a robust power output of 73.75 horsepower and an impressive torque of 170 Nm.
As a testament to its quality and reliability, Tata Motors provides customers with an extensive 8-year warranty on the battery, offering peace of mind and confidence in the vehicle's long-term performance.
Charging the new electric Tigor is a breeze, with the convenience of home charging using a 25kW DC charger. With the help of a fast charger, the vehicle can charge up to 80 percent of its battery capacity in just an hour, providing a swift and efficient charging solution for those on the go. Additionally, for home charging using a household socket, it takes approximately 8 hours to reach 80 percent capacity, offering a convenient overnight charging option.
With such remarkable specifications and charging capabilities, the new electric Tigor delivers an electrifying driving experience while staying environmentally friendly. It presents a compelling option for eco-conscious drivers who seek both performance and sustainability in their daily commutes. Tata Motors' commitment to innovation and cutting-edge technology shines through in this exceptional electric vehicle, promising a greener and more sustainable future for all.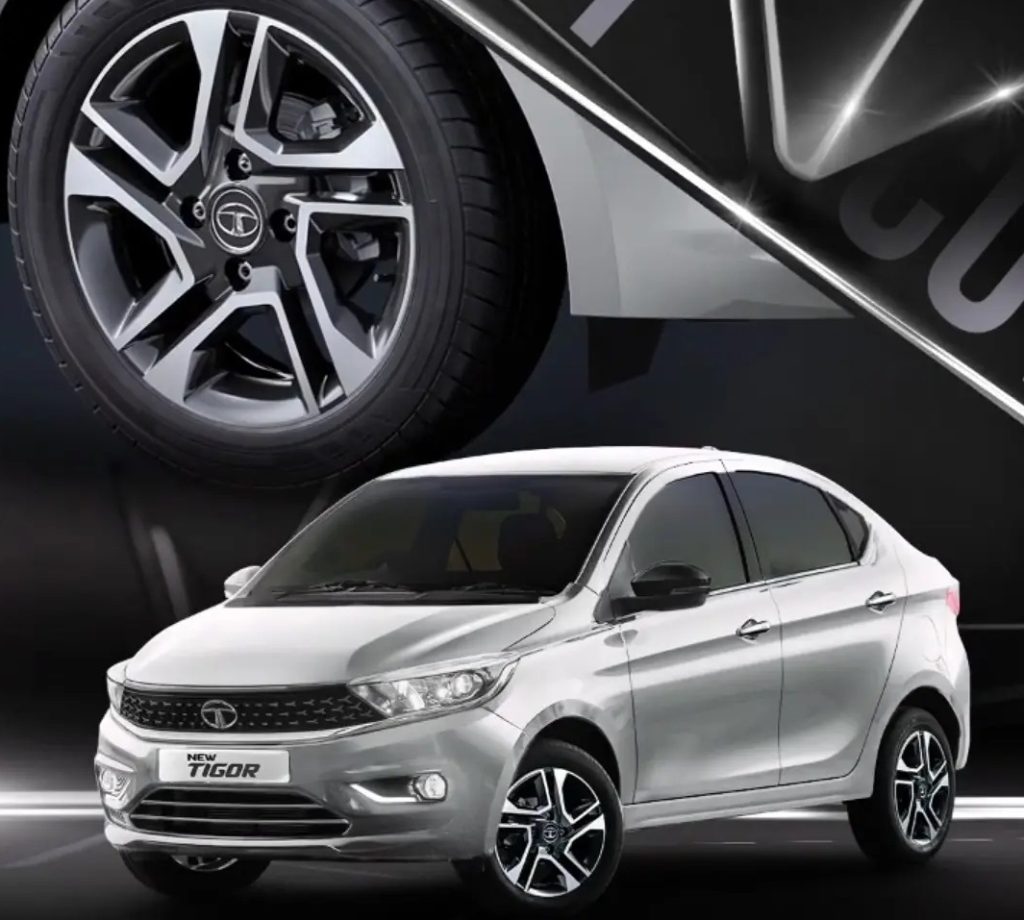 The new electric Tigor, powered by the revolutionary Ziptron technology, boasts impressive performance and features that elevate the driving experience to a whole new level. Accelerating from 0 to 60 kmph in a swift 5.7 seconds, this electric car offers two driving modes – 'drive' and 'sport' – catering to different preferences and driving styles.
With a ground clearance of 172mm, the Tigor EV ensures a smooth and comfortable ride, even on challenging terrains. Moreover, it provides a spacious boot space of 316 liters, offering ample room for luggage and belongings during your journeys.
One of the standout features of the Ziptron Tigor EV is its remarkable ARAI-certified range of 306km. This significant improvement over the older models' range of 142 km and 213 km (standard and extended range versions, respectively) allows for longer drives without frequent recharging, making it an ideal choice for daily commutes and weekend getaways.
When it comes to safety, Tata Motors has left no stone unturned. The vehicle's 4-star rating in the Global NCAP Crash Test speaks volumes about its commitment to passenger safety. Equipped with dual airbags, ABS with EBD, Corner Stability Control, Hill Assist Control, and Hill Descent Control, the Tigor EV ensures a secure and protected driving experience.
Tata Motors stands firmly behind the quality and reliability of their electric vehicle, offering a generous warranty on batteries and motors for up to 8 years or 160,000 kilometers. Similarly, the vehicle itself is covered by a warranty of up to 3 years or 125,000 kilometers, providing customers with added confidence and peace of mind.
The contemporary style of the Tigor EV is accentuated by its humanity line, dual-tone options, new front grille, and stylish wheels, creating an electrifying presence on the road. With the success of the Electric Nexon paving the way, Tata Motors is optimistic that the new electric Tigor will capture a significant share of the market, driving the shift towards sustainable and eco-friendly mobility solutions.