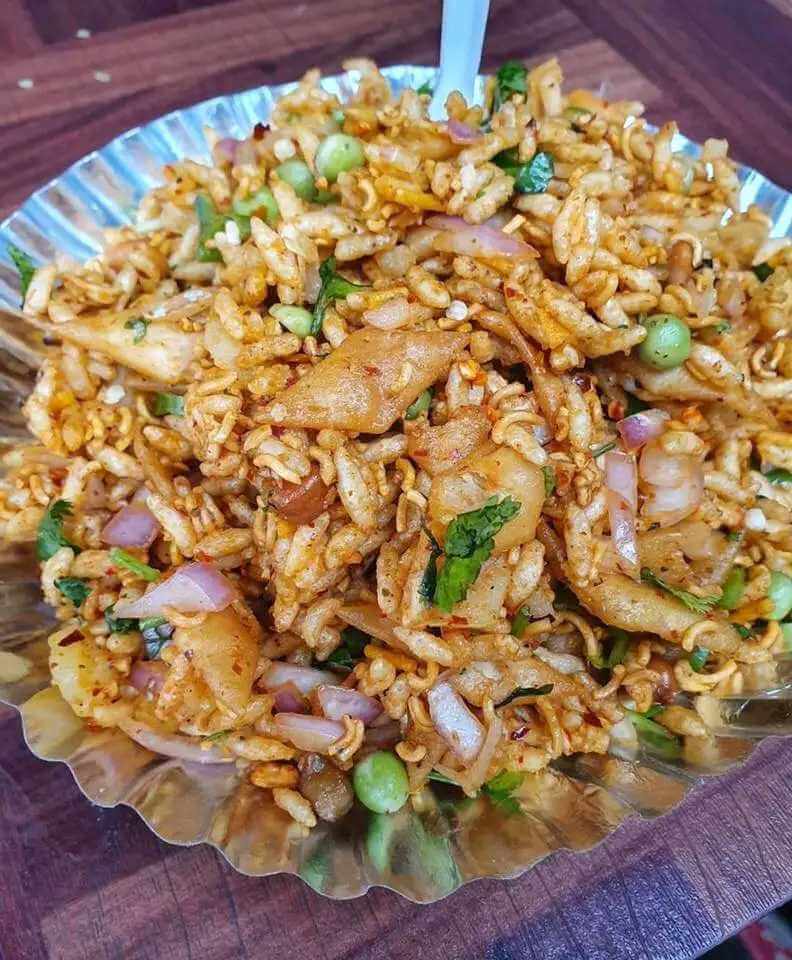 Chatpate is one of Nepal and India's most popular and loved street food. it made using puffed rice, generally found in Indian or Nepalese stores. Chatpate is common among teenagers in Nepal and India with mouthwatering flavors. It is famous and can be found everywhere in both countries with the same making style and same flavors. It is served in small cone shape paper called "Sooli" in Nepali. It is bland food filled with vegetables and a lot of species. Nowadays, different restaurants statred serving chatpate due to its popularity. There is numerous chatpate recipe.
Ingredients for Nepali Chatpate recipe
Puffed rice– Take 1 or 2 bowl of Puffed rice
Green peas– 1 cup
Onion– 1 medium sized onion (finely chopped)
Tomato– 1 (tomato should be finely chopped)
Potatoes– 2(boiled potatoes)
Green Chilies – 4 to 5 medium sized
Noodles – 1 (wai-wai noodles)
Dalmote – 1 cup
Cucumber – 1 small sized
Lemon or Lemon juice
Salt or Black salt (according to your taste)
Chili powder according to your taste
Coriander leaves (chopped )
Mustard oil – 1 tsp
If you have all the Ingredients, now the process is super easy for spicy chatpate.
Step 1: Get a big bowl, add green peas, chopped onion, tomato and cucumber and boiled potatoes in a bowl.
Step 2: Then add instant noodles and puffed rice to the bowl.
Step 3: After that add red chili powder(red chili powder adds color to chatpate), green chili, dalmote, salt and mustard oil.
Step 3: Squeeze a lemon on the top and mix it properly.
Step 4: Add small chopped coriander leaves 
Step 5:  stir them properly.
Simple chatpate is ready to serve.
Spicy Chatpate recipe with extra flavor
Above chatpate recipe was simple and easy to make. You can make chatpate by adding more flavor on it.
Step 1 :Take a large bowl and add all ingredients mentioned above, including puffed rice.
Step 2: Add oil and lime juice as per your taste and mix it.
Step 3: Add chaat masala and Peanuts
Step 4: After adding Peanuts, stir it properly.
Chatpate with extra flavor recipe is ready. You can also search videos on the youtube channel for more recipe information.