Namche Bazaar, also known as Namche Village situated in the lap of Mountain scenery. The town is in Khumbu Pasanglhamu Rural Municipality in the Solukhumbu district of Nepal. Solukhumbu district lies in the eastern part of Nepal (province no.1). Namche bazaar Nepal is the uncertified capital of the Khumbu region. The beautiful Namche village is situated on crescent-shaped mountain slopes that offer spectacular mountain peaks across the valley. It is extremely hard to reach Namche Bazaar, located at 3440feet. Two to four hours of climbing up the river lead you to Namche bazaar Nepal. Altitude sickness could be your major problem. At least two nights are advisable to adjust to the environment of Namche Hill.
Namche bazaar is the stop-off point for the Everest base camp trekkers. Namche Bazaar is the main trading hub. The town was once a trading hub where locals bartered yak cheese and butter for produce farmed at lower elevations. The total population of Namche Bazaar was 1,647 according to the Nepal census 2001. Namche hill became famous tourist trade after the successful climb of Mount Everest by Tenzing Norgay and Sir Edmond Hillary. The economic condition of the Namche people started to increase. The Namche market gradually started becoming crowded due to the flow of trekkers. Namche Bazaar is one of the wealthiest districts of Nepal, according to the Government of Nepal. Establishment of different hotels with very cheap room rates and money exchanging facilities.
Namche Bazaar, located at 3,440m on a hill in the Khumbu region, is the main trading center of the area. It is possible to walk from Phakding to Namche, which is the traditional route. However, it is possible to walk the entire distance from Namche to Lukla in a single day.
Phakding is located at 2,610m. So, on your Phakding-to-Namche day, you will climb 730m as you ascend Namche Hill. This is an extremely difficult day on the trek.
Tenzing–Hillary Airport is the nearest airport to Namche bazaar. It is located 13km away from Namche Bazaar. Syangboche Airport was the domestic airport that used to serve the Solukhumbu district. It was the fastest way to the Everest region. Challenging weather conditions and for passenger safety, the airport was closed. Although the trek from Lukla up to Namche can be completed in one day, unless you're an experienced hiker and are very fit, it is recommended to take two days. Many who rush to Namche get altitude sickness and must be brought back down the next day.
Namche Bazaar is a famous destination for tourists and trekkers. Namche Hotel with a pleasant outdoor sitting area and internet cafes with official money-changing facilities is provided once you visit Namche. The hotel has an old-style room with a large wooden door and a hot water facility for bathing. The weekly market is also known as the Saturday market on Saturday morning.
The climate of Namche bazaar Nepal
The climatic condition of the Namche bazaar is cold-dry winter (subtropical highland climate) and warm summer( humid continental climate). Mid-September to mid-November is the best time to visit the region. It is still warm and clear, with beautiful views of the mountains.
Namche Bazaar is also great for spring travel. However, the dustier air makes Namche's mountain views less clear than in the Fall. To compensate, the wildflowers and hedgerows bloom in full in April and May, adding a splash of color to the mountain trails. The city has pleasant, humid summers and cold, dry winters mainly due to its altitude and the summer Monsoon season. The average precipitation amount is 1,110 millimeters or 44 inches. The average temperature is 6.1 degrees Celsius or 43.0 degrees Fahrenheit.
When to Visit Namche Bazaar?
Namche is open all year, and lodges are accessible throughout the year. Namche can be visited anytime, even if you are only planning to see it. If you plan to continue your climb up Namche, it is better to schedule your visit during peak season. The town fills up with tourists during peak season (March to May and Oct-Dec). The shops and bars are open all year round. Namche is not recommended for monsoon seasons. There are also great chances that Lukla flights will be canceled during this season (June to Mid September). The monsoon season is a time of lush green beauty. Namche is fine to visit in winter. The town looks even more stunning with snow and clear skies. You will experience temperatures below zero, but spectacular views are available.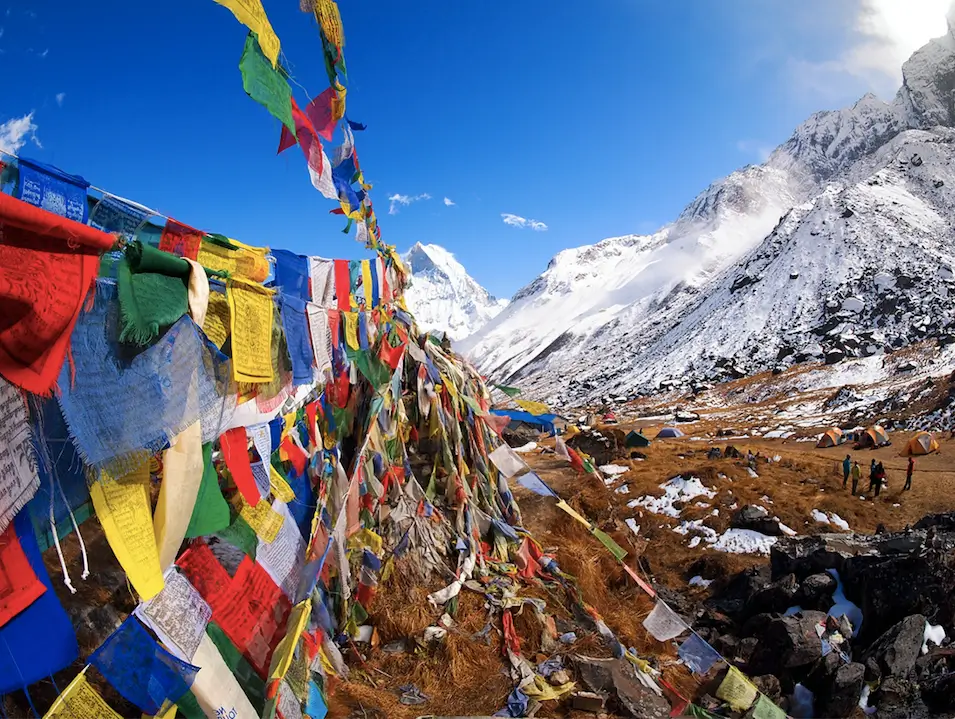 The place to Visit in Namche Bazaar
National Park Visitor's Centre

It is located at the top of the village on the Tengboche Trail (right side when looking up). Information about the area's wildlife. Some photos are quite interesting.

Museum of Sherpa Life

Sherpa Museum above the village of Tengboche. Sherpa Museum reflects the Sherpa culture, the fauna and the flora in the area. Once you visit Namche bazaar you should not miss a chance to visit the Sherpa museum.

Visit the Museum of Tibetan medicinal plants

Through posters and artifacts, this site provides an introduction to the world of Tibetan medicine. The clinic also features a gift shop.

Namche Library

It is a small library, but it has a lot of heart. It contains a good selection of English books. However, reader's books can't be them from the premises.

Namche Monastery

It is located along the Thame trail (left side when looking up). This small monastery is part of the Nyingma tradition in Tibetan Buddhism. It features a pleasant courtyard and traditional frescoes on the wall of its main shrine.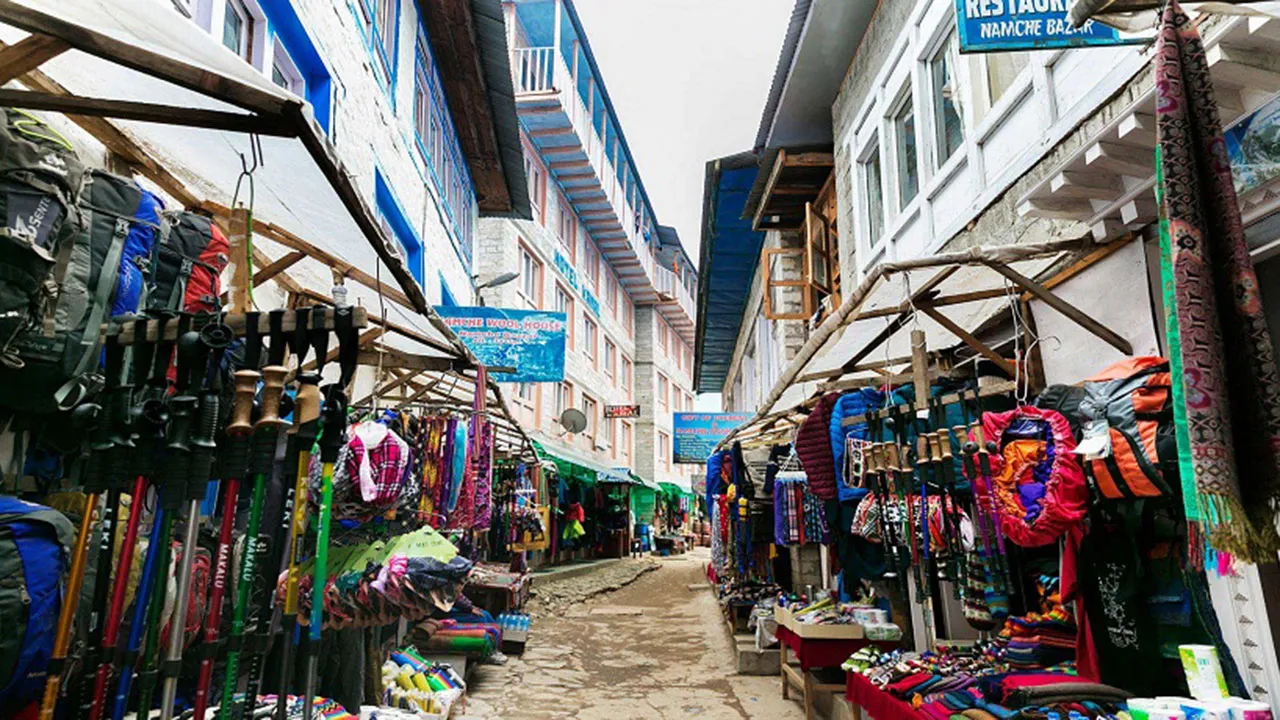 Namche Bazaar, as the name suggests, has a market. Every Saturday morning, Sherpas of the surrounding valleys set up their electronic and agricultural goods from Kathmandu on the land above the main road into town. Although the goods are not interesting, it is worth visiting the market and taking photos of the "Khumbu" lifestyle. The yak "parking" area is located above the market. But don't go too close. Yaks can be notoriously temperamental.
Namche offers a wide variety of delights and is specifically designed for the traveler. Namche's bakeries have a great reputation in Nepal. They can be found just six days away from the nearest road. The tourist "off-season", which runs from June to September, is when the bakeries close. All hotels offer dining options open to non-residents. During the off-season, some hotels in Namche are closed.
Herman Helmers Bakery is located on the main road into town and offers great apple pie as well as chocolate cake. Other bakery products are also delicious.
Namche Bakery is located right down from the main intersection. They offer delicious, freshly-made pizzas and great coffee.
Traditional Sherpa Dishes
Rigikur – Eat Namche Potato pancakes that can be grilled on a griddle. They are best served with butter, dzo (femaleyak) butter, and a sauce made from mature cheese and spices called sorma. Because of the time and effort required to make rikikul they are not usually listed on lodge menus. Most places will accept orders if they are received in good time.
Tzen is a heavy pate made of millet and flavored with spices.
Thukpa is noodles with soup. This is the perfect soup for cold days.
You should also try the Nak-cheese which can be purchased in most shops and costs about 100Rs for 100g.
Speed cyber cafes and Book shops are the best in town, offering Redundant Permanent Internet Connections and the lowest price for services such as Internet Access worldwide and printing. You can contact wifi anywhere in Namche Bazaar.
Drinking Facility in Namche bazaar
Juice and beer can be purchased at all hotels and bakeries. Remember that any can of juice or beer has been shipped from Kathmandu so the prices may be high.
The bakeries offer Coffee Blends like cappuccino or latte.
Tea can be found everywhere. It is usually sweetened with milk and served sweet. Butter tea, which is salty, can also be made, but it's not as popular.
Herbal Teas are made with Khumbu wildflowers and are locally produced. These teas are sold at most hotels. Tea-bag packets can also be bought at the Tibetan Healing Centre.
Cafe de'8848, Namche Bazaar (behind the Namche bakery). Cafe de' 8848, Namche Bazar (behind Namche bakery), is a new cafe. They offer illy coffee and a few cakes including brownies and chocolate cake. Cafe de'8848 offers a wide range of food options. You can find pork chops, bangers and mash as well as fish & chips and steak sandwiches. They also show a movie called "SHERPAS" about the true heroes who climbed Everest. Prices range from rs Rs100 to Rs 700.

Namche hosts an annual festival called dumjee in June (lunar month fifth month 9-17), but Namche's celebrations are the most spectacular. The festival honors the achievements and contributions of a respected Sherpa Lama. While the festival's first few days are quiet, with only local families gathering for food and entertainment, the last few days are lively at the Namche Monastery. The ceremony is presided over at Tengboche Monastery by the incarnate Lama. It includes hilarious lama dancing, traditional Sherpa dances, and an initiation ceremony.
Hiking is the most common thing every traveler prefers to do in Namche Bazaar. The hike to Everest hotel takes about three hour walk. While hiking to Everest hotel, you may face too much difficulty, but on the way down to Namche, you can enjoy breathtaking views of Namche hill, and all the villages will make you forget everything. Have some breakfast early morning and start your hike. The weather of Namche bazaar is crystal clear, and enjoy the view of the Everest region and other stunning peaks.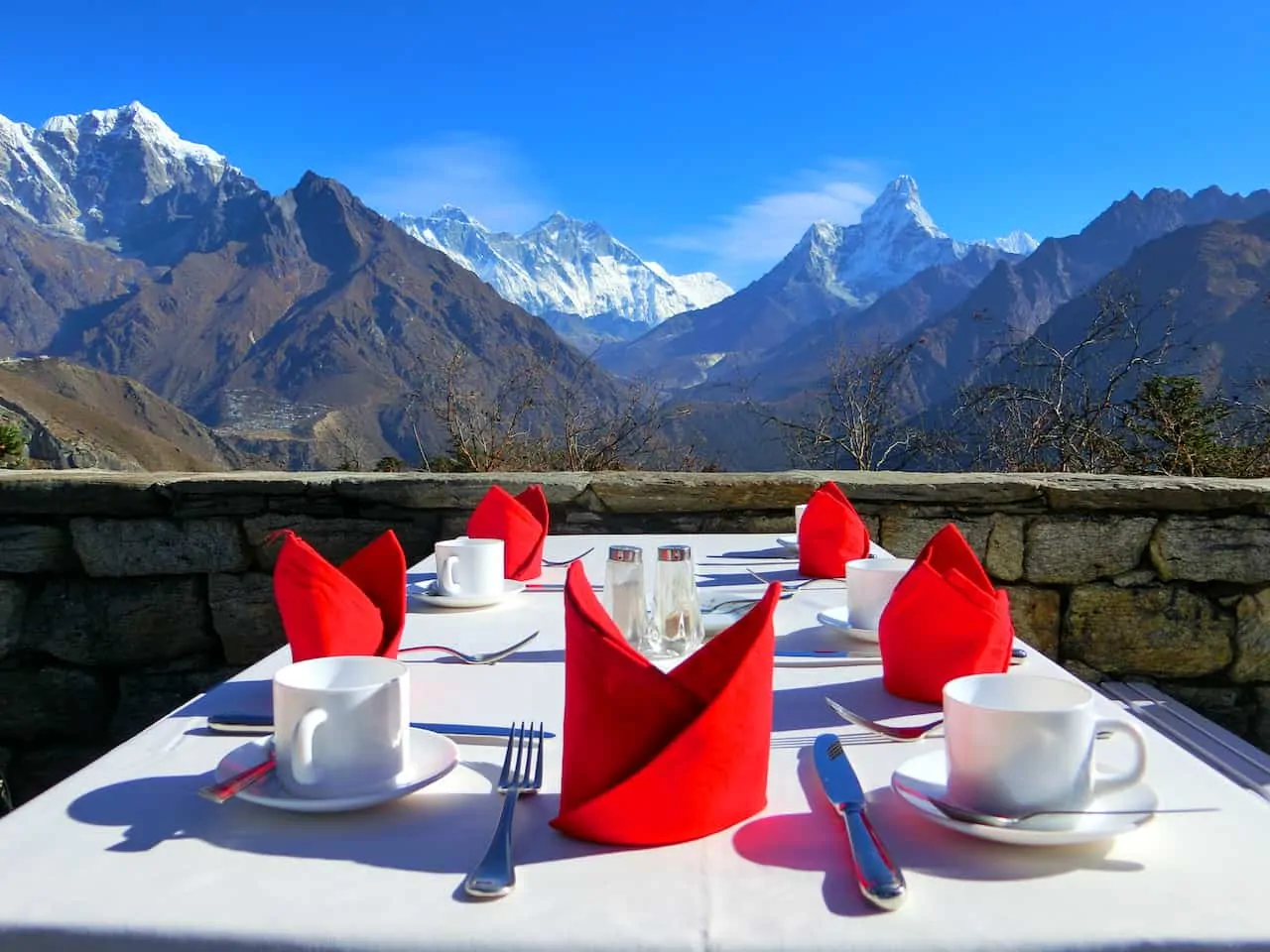 The Namche Bazaar is famous for trekkers and tourists. The development of coffee shops with delicious coffee, small gift shops, Namche's bakeries with delicious chocolate cake, and different traditional local shops are the things you can explore once you visit Namche. You can spend your time with just local families learning about the lifestyle of Himalayan people. A small dental clinic operated in Namche provides health facilities to locals and tourists. The roads are always full of yaks and donkeys serving trekkers.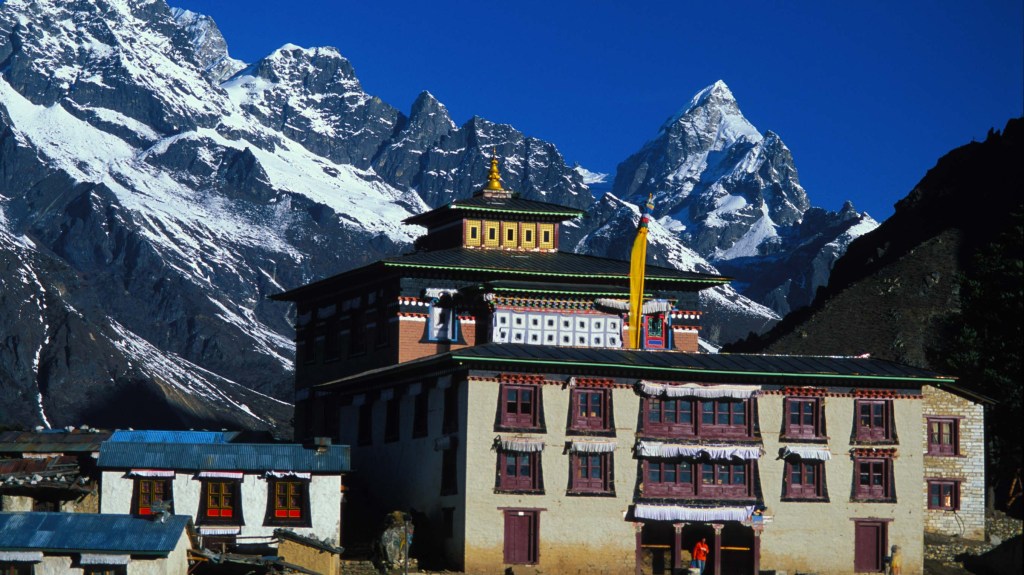 Namche Bazaar has a wide variety of accommodation as per your choice. You can find luxurious as well as a simple lounges throughout Namche Town. It depends upon which facility you choose. Simple as well as luxury accommodation can provide you with the best services. The price of accommodation ranges from 5$ to 200$ with both a hot water shower and attached restrooms. Namche is a major stop-off point as part of acclimatization before heading upwards. So you can book the rooms online in advance. Due to a huge number of visitors non-availability of the room could be your major problem.
From small Namche hotels to ATMs, you can find anything you want. Namche Bazaar has a main shop-lined street providing different local and branded items. Due to the popularity of Namche bazaar town is filled with all the hotels with dining facilities open for 24 hours. Hotels with nondescript wooden buildings provide you best traditional sherpa dishes. After the completion of your trek, the Namche bazaar could be your perfect destination for refreshment. Local families visiting and enjoying an Irish pub, i.e., the world's highest pub, are some recommendations for you to enjoy on your final few days.
The Everest region does not have a postal address or telephone number. Near Namche Hotel is the Post Office. Although it is a small, friendly facility, there are mixed reports about letters reaching their destinations. Local shops also sell postage stamps.
You can make international phone calls in the town. However, this is much more expensive than Kathmandu. The one-phone government telephone number is the cheapest. It's located on the second floor behind Hotel Buddha. It's identified by an official yellow sign in Nepalese and a faded English sign. Namche has many Internet cafes. However, they aren't cheap and cost around 200Rs for a half-hour. Pay attention to the time.
Frequently asked questions about Namche bazaar